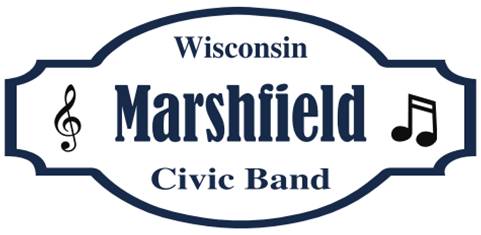 Home
Concert Schedule
Members
Band History
Join Us
Photo Gallery
Links
Sponsors
Band Shell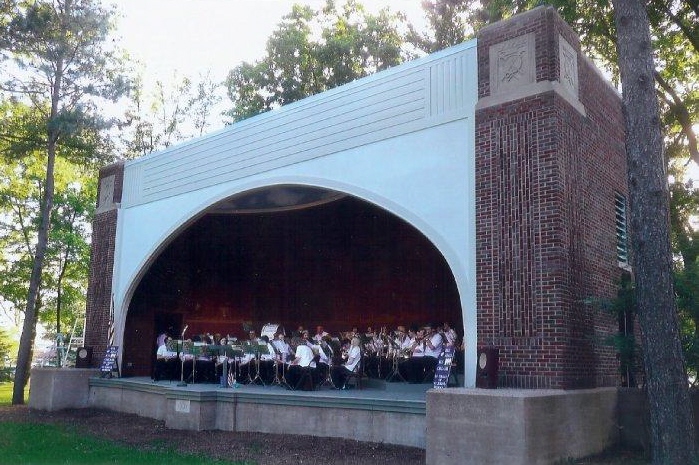 Listen to the band's usual "encore": "On, Wisconsin!" (by W. T. Purdy, arranged by Harry L. Alford)


General Information
The band currently consists of approximately 70 members. Many of those members have been with the band for many years. The members of the band, in any given year, represent a wide cross-section of the community, ranging from high school students all the way through senior citizens. In the past, we've had members in their 80's. They also represent a wide range of musical talent. Some of our members are retired professional or semi-professional musicians and current and retired music teachers. While many are from the immediate Marshfield area, some come from outlying communities as well, including Neillsville, Hewitt, Auburndale, Milladore, Pittsville, Wisconsin Rapids, Spencer, Chili, Loyal, Granton, Colby and Abbotsford.

Regular season concerts are held on Wednesday nights starting at 7:30 PM. The concert season begins in mid-June and continues through the month of July. All concerts are free to the public. Almost all concerts are held at the band shell in Columbia Park in Marshfield.

What makes the band unique is that the musicians see the music for any given concert only once or twice before the performance. Compared with most school bands, who have weeks or months to practice a piece of music before a public performance, the Civic Band relies upon the experience of its members.
A popular feature of regular season concerts held at the band shell is the "kiddie parade". At some point during the concert, the band plays a selected march. A youngster is designated to be the parade leader, and all of the younger children in the audience are encouraged to participate in the "parade". While the band plays its march, the parade leader is free to lead the parade wherever they like throughout the park. Following the conclusion of each week's parade, this past summer, a free single serve custard cone was donated by Culver's Restaurant of Marshfield, to each parade participant.

The current conductor of the Marshfield Civic Band is Robert Johanek, who assumed that position in 2003. James A. Rasmussen of Marshfield had formerly held the position, since 1963. Robert was also the band director for Marshfield Elementary Schools in Marshfield, Wisconsin.
For more information about the Marshfield Civic Band, contact Robert Johanek at (715) 387-3659, or write to him at 1901 S. Cedar Ave., Marshfield, WI 54449, or e-mail to: mfldcivicband@gmail.com


This Website Is Dedicated In Memory Of Jean Marie McHugh

Aug. 12, 1940-Feb. 10, 1997
Jeannie played the French horn, and was a 23-year member of the Marshfield Civic Band as well as a charter member of the Wood County Symphony. She also founded and organized the Royal Brass Quintet. She had attended the University of Wisconsin-Stevens Point, where she majored in music.


She will be sadly missed by her many friends and fellow musicians.

This Website Is Sponsored By

Webmaster: Mike(Michael D.) Schoenfuss - Click Here To Send E-Mail